#myRTR : Rent The Runway Gold Striped Colorblock Romper
Hey Y'all!
Can you say MOOOOOOOODA!
Listen, THIS romper is my absolute FAV. Diane von Furstenberg /DVF/ knew exactly what she was doing when she created this romper.
These are the reasons why I love it...
ONE. It is comfortable.
PERIOD! Nothing else to be said.
This piece goes up to a size 14. I was able to fit the 12 and the 14 comfortably but I liked how the 14 fit a bit more oversized at the top. It allowed me to style it off the shoulder and play with the top more. MESSAGE! If you do this use fashion tape or double sided tape to keep the shoulders from sliding down.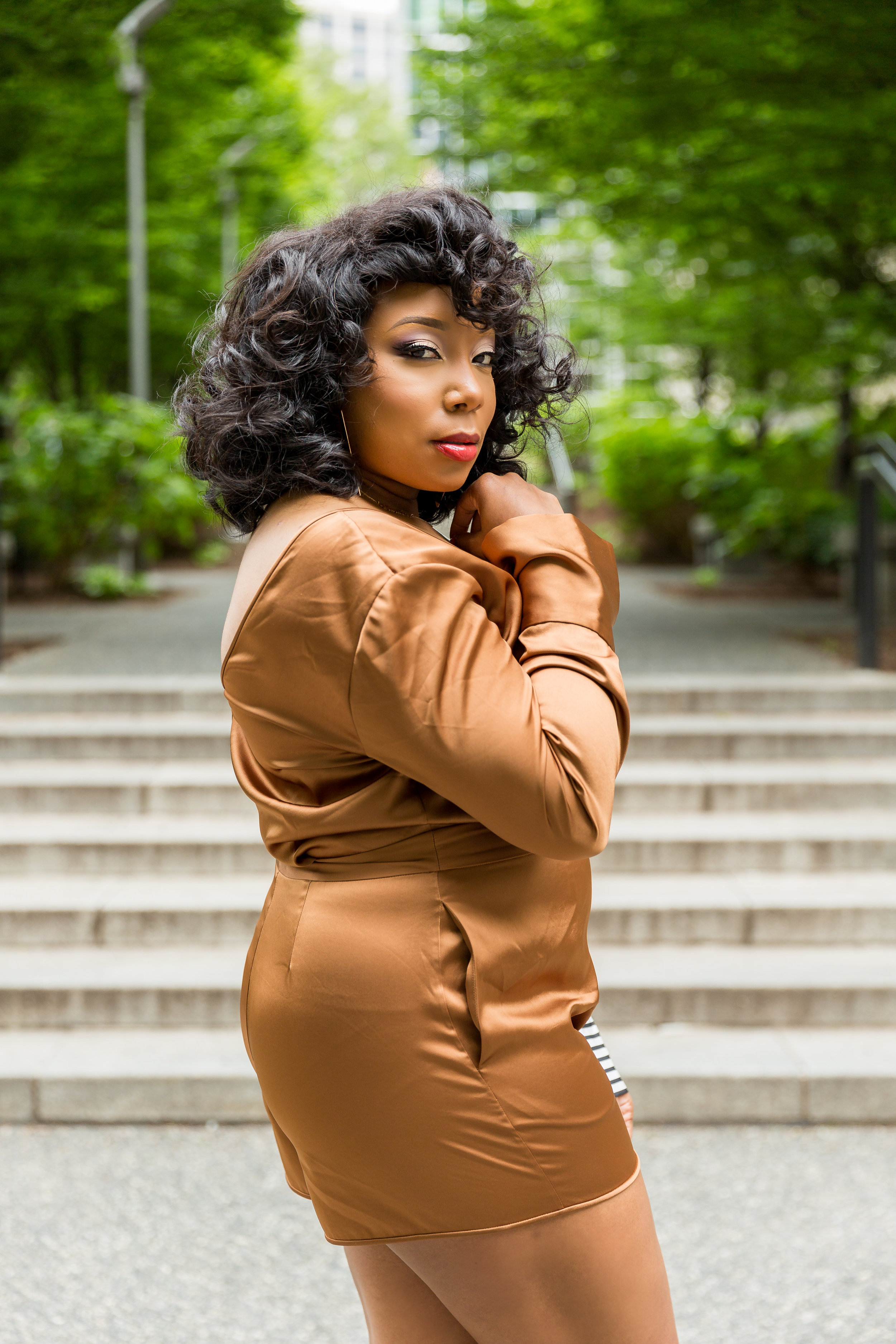 TWO. It zips ON THE SIDE.
Did you hear me? On THE SIDE!
Ladies, you don't have to ask your girlfriend to go to the bathroom to help you in and out of your romper/jumpsuit. This also applies to strangers because I've had to ask a young lady I don't know to help me in this department. Y'all have been there too!
Anywho, this is GENIUS! It is the little things.
It's an affordable statement piece.
Rent the Runway be knowing.
What I love about RTR is that it makes wearing high-end designer pieces so affordable for us!
This is not an ad BUT it should be. ;-)
As some of you all may know by now I am addicted to sunglasses. Don't judge me? It could be worst. These are sold out on the Aldo site but they may still be in stores because I just saw them there last week. Just an FYI in case you love them as much as I do.
Have you tried Colorblocking or playing with Patterns this summer?
How did you pull it off?
Comment below because Sharing is Caring!