3 Ways to Stand Out for the 4th of July!
Listen to the Blogcast above on Soundcloud or on iTunes.
Listen | Like | Share & Subscribe!
Hey, Y'all!
I can not believe we are halfway through the year! There is no time like the present to start on those dreams and goals you have fluttering around in your heart. If you haven't gotten started or given up or are questioning why you are doing what your doing, just STOP IT. Nothing motivates you more than ACTION. Disrupt those negative thoughts and push through. There are still 6 months left in the year so do not give up! [See my previous post for some inspiration, DiSRUPT.]
Today, I wanted to give you some ideas on how to look fly for the 4th of July. Really, these tips or ideas can be applied to any holiday shindig. I have 3 easy tips [an extra one is shared on the BLOGcast] for ya so let's get into it.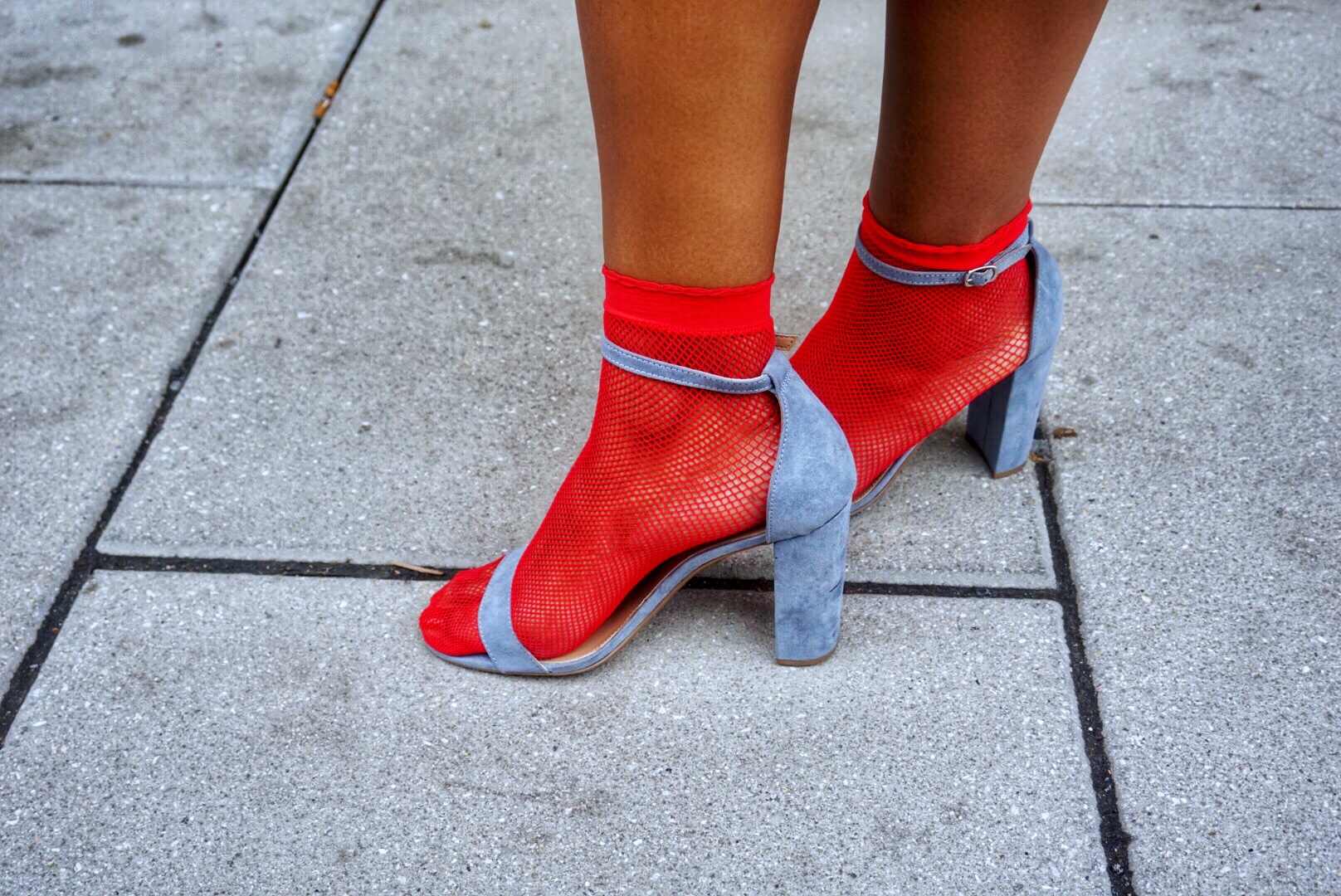 Color blocking is one of the simplest ways to show off during these festivities. We all know red, white and blue is the uniform. You can wear a red top, blue bottoms, and white shoes or a white top, red bottoms and blue shoes. Whatever the combination, more than likely you have at least 2 if not all 3 of these colors in your closet. What I like about color blocking is that you can take the individual pieces and wear them with other outfits in the future. For example, when you buy a t-shirt that specifically says 4th of July then you can only wear it once a year. Color blocking gives you the ability to wear the pieces beyond the holiday. This can also be applied to some pieces that have prints such as stars and stripes.
I know it's hot but layers are ya friend. You may think I am crazy but depending on where you are in the world as the day progresses it can become cool in the evening. Layering with a light windbreaker, denim jacket, and or a button down shirt/flannel can come in handy when you are sitting under the stars watching the fireworks. These layers can also help you fight off some mosquito bites. Which reminds me, don't forget the bug spray! Anywho, during the day tie the jacket around your waist or keep it in the car just in case you need it. Of course, make sure it coordinates with your outfit. You instantly will have a 2nd outfit to get pics in for the 'gram!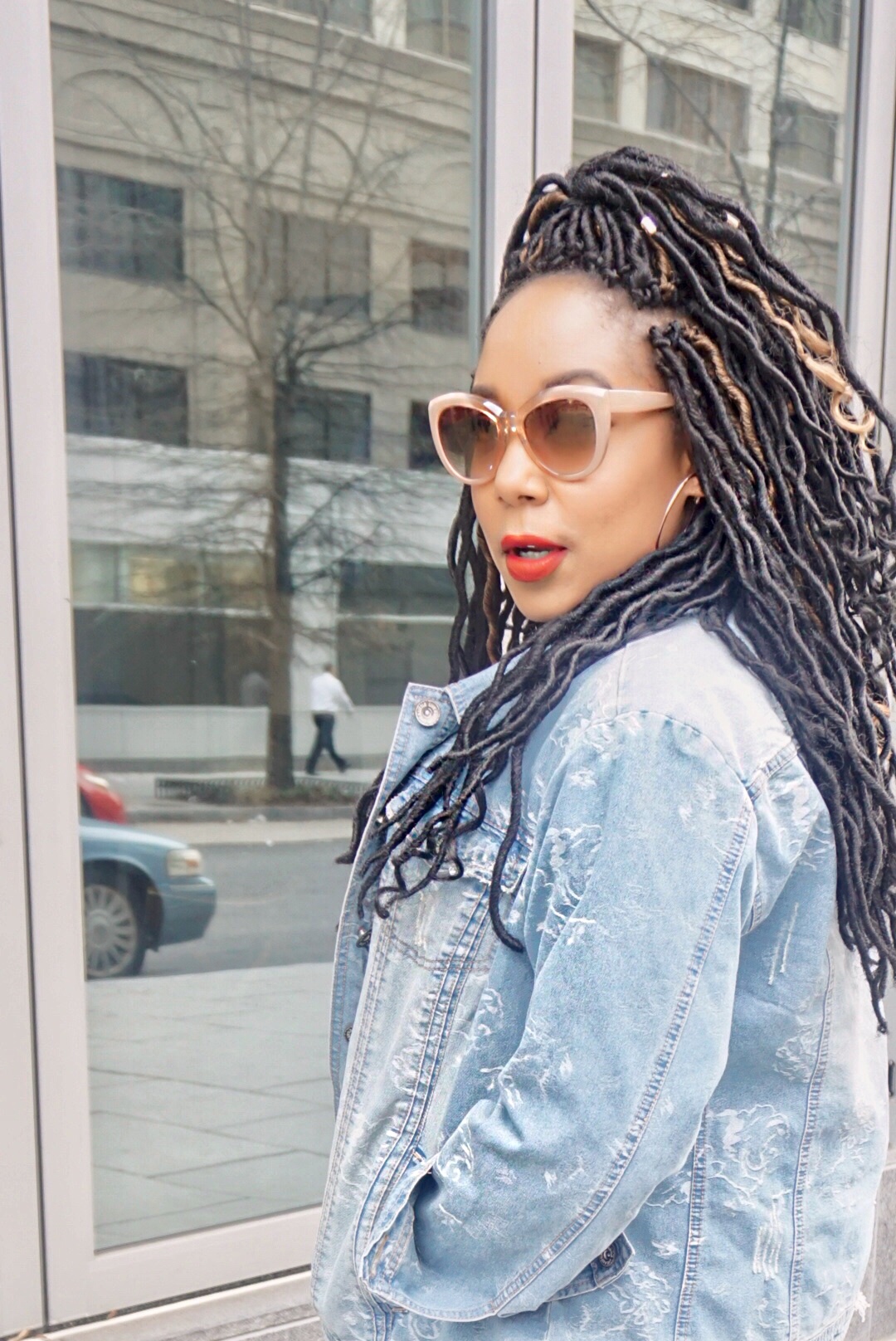 When in doubt, add denim. Lissen Linda. The easiest way to add the blue to your red, white and blue ensemble is to use denim in place or in addition to your blue.
Think denim cut off shorts,
acid wash pencil skirt,
chambray button down shirt,
denim jacket for layering,
distressed jeans,
the list goes on. It's a no brainer and all of us has denim in our closet. If you really want to stand out, try denim that has a fun print or color on it. For instance, my denim jacket in this post has white roses printed all over it. This can make your denim stand out and make it a bit more special.
I hope you found these tips helpful! If so, please let me know. The summer is off to a great start. Things that excite me in the summer are fireworks, getting a tan and eating burnt hotdogs. Hopefully, 2 out of 3 happen for me on the 4th. Have a dope holiday and be safe y'all!
What will you be wearing this 4th of July!?
Let's share some outfit ideas.
Comment below because Sharing is Caring!