#ShopTobi: The Swing Dress 3 Ways
Hey, Y'all!
For whatever reason, the song "Shorty Swing My Way" has been stuck in my head since I started working on this post. I know, Corny but HILARIOUS. If you're not familiar with it go to Le Google and get ready to laugh and rock out for a minute.

Anywho, Tobi does it again! These dresses are super comfy and they fit very well. I grabbed them in a size large which is what I wear in 95% of my clothes.
For the first and second looks, I decided to wear the red dress as a shirt. The length was a hair shorter on me than I thought it would be so I figured pairing it with a pair of denim shorts would be a great fix. Plus, it's a great way to get another look out of the dress.
The third look I wanted to go monochromatic. I haven't done it in a while and it's classic and chic. When you decide to go with a monochromatic look make sure the color palette you chooses matches and compliments each other. For instance, there is nothing like making a choice to wear all black but the blacks DON'T MATCH! Your pants are a rich, dark black meanwhile, your shirt looks like an ashy black next to it!? Hate when that happens!

Anywho, let me know what y'all think of the looks!
- Get the Deets -
LOOK 1
| Catch The Flow Swing Dress | - TOBI |
| Cut-Off High Waisted Denim Shorts | - Sold Out | Similar Here |
| Irene Ghille Lace Up Pumps | - Target |

LOOK 2
| Converse Chuck Taylor Low Top White | - Nordstrom |

LOOK 3
| Raina Lace Up Shift Dress | - TOBI |
| Steve Madden Feelya Sandal | similar here - DSW |
Which look is your favorite look?
#1, #2 and/or #3?
Comment below because Sharing is Caring?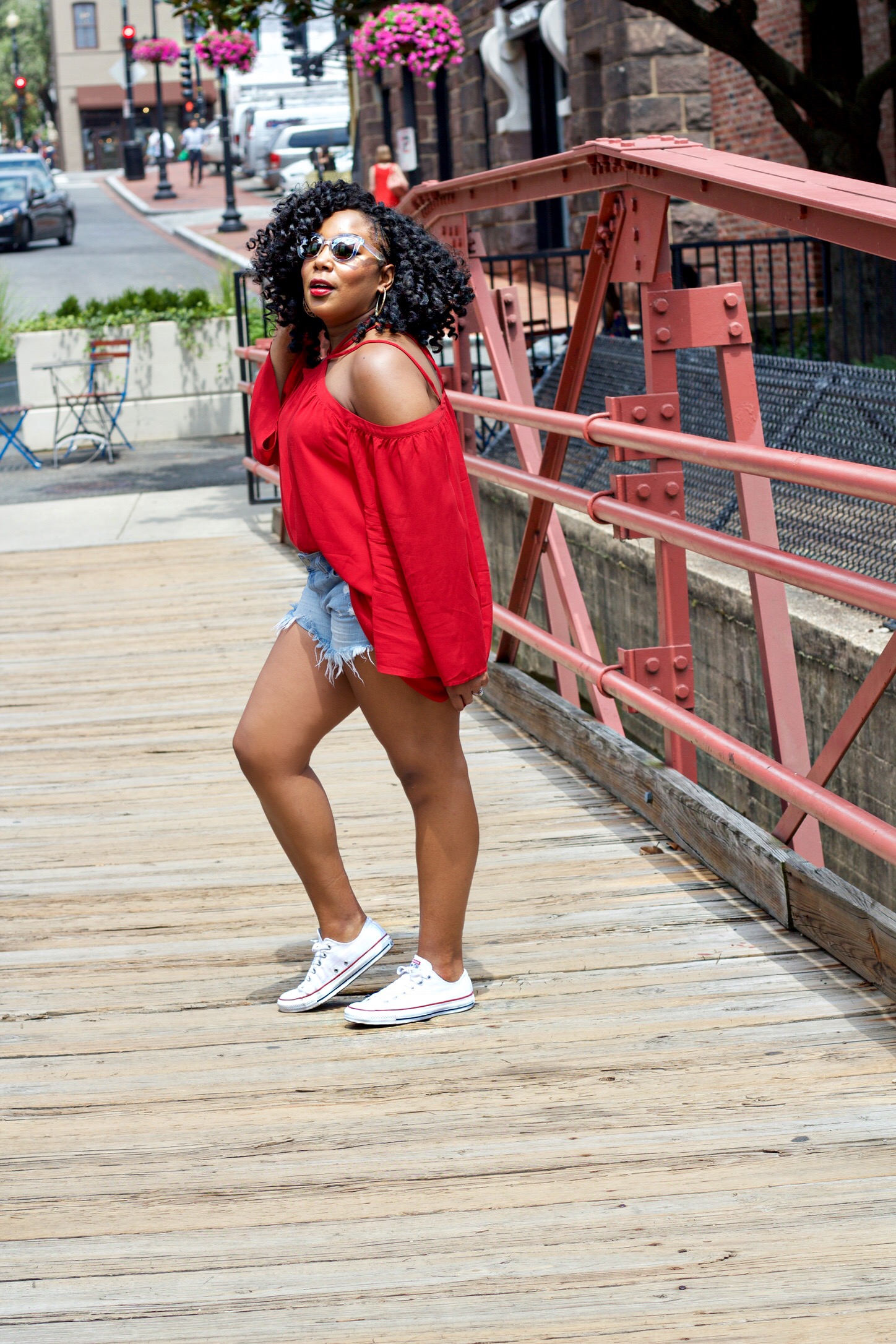 *This is a sponsored post. All the opinions/views that have been shared are my own and from the heart. I promise to always give you my honest opinion. Thank you.*