A Wrinkle in Time Review: The Movie that Will Remind You that You Are ENOUGH!
*this post is sponsored by Disney. All movie-related materials have been provided by Disney & A Wrinkle in Time*
Hey, Y'all!
2018 has already proven to be the year of box office hits!
"A Wrinkle in Time" will be no exception.
I had the pleasure of seeing an advance screening of A Wrinkle in Time earlier this week. This movie is simply magical! Ava Duvernay and her team truly created one of the most beautiful movies I have seen in a long time.
She truly brought the book, A Wrinkle in Time, to life. If you can, see this film in an IMAX theater. The images are STUNNING on screen.

The movie tells the story of Meg Murry played by break-out star Storm Reid (don't you just love her name) who is like many pre-teens today. She is struggling to find who she is and where she fits in in her middle school after the disappearance of her father, Mr. Murry played by Chris Pine. Her father and mother are two world-renowned physicists and Meg is just as brilliant, if not more than they are. Her adopted brother Charles Wallace is equally as brilliant and helps Meg to see how special she truly is. Together, along with Meg's friend Calvin, they go on a journey to find Mr. Murray and to bring him home where he belongs. The journey to find their father is made possible by Mrs. Who played by Mindy Kaling, Mrs. Which played by Oprah Winfrey, and Mrs. Whatsit played by Reese Witherspoon.

Let me just say, when Auntie Oprah, I'm sorry Mrs. Which, appeared on the screen I truly feel that this is how it feels to meet Oprah in real life. When you go see the film let me know if I am right or wrong!
Seriously, in the words of Ava Duvernay,
"'A Wrinkle in Time' is a story for young people; it's for kids, and it's for the kid inside of us."
This movie truly left a great impression of Self Love, Self Worth, and Self Acceptance. It made me think back to when I was younger and constantly doubted myself and felt as though I didn't have a true place in this world. Honestly, there are times I feel like that now. One of the great takeaways I had from this film is
all God has ever wanted was for us to be ourselves and share our gifts he granted us to the world.
Fear is a dangerous emotion that will paralyze you if you let it. I believe that this movie shows kids young and old that conquering your fears is the best way to show love to yourself.
You are worthy of everything the world has to offer you.
I don't want to give away too much of the film. Which is so easy to do because there is so much to share! Speaking of sharing, there are so many great gems that each character shared. I am sharing some of my favorites with you below.
Also, Oprah did a great interview with Robin Roberts on GMA. I have added my favorite part of the interview for you to enjoy.
"A Wrinkle in Time" opens up in theaters tomorrow, Friday, March 9th!
Take your kids and the kid inside you!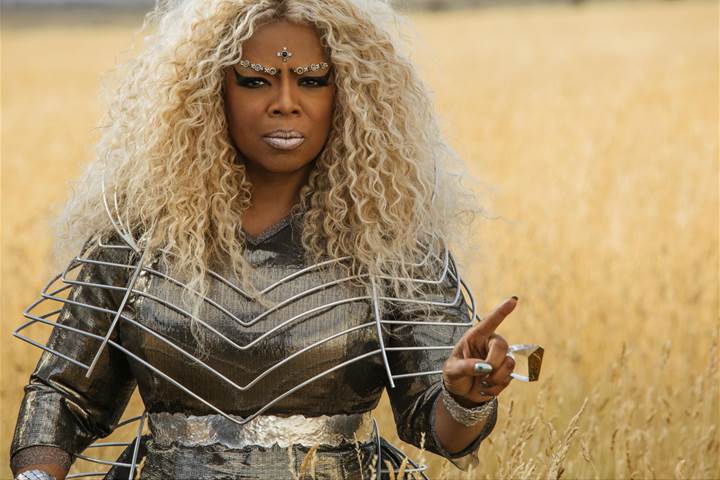 Love is always there for you. Even if you don't feel it.
The wound is the place where the light enters you. - Rumi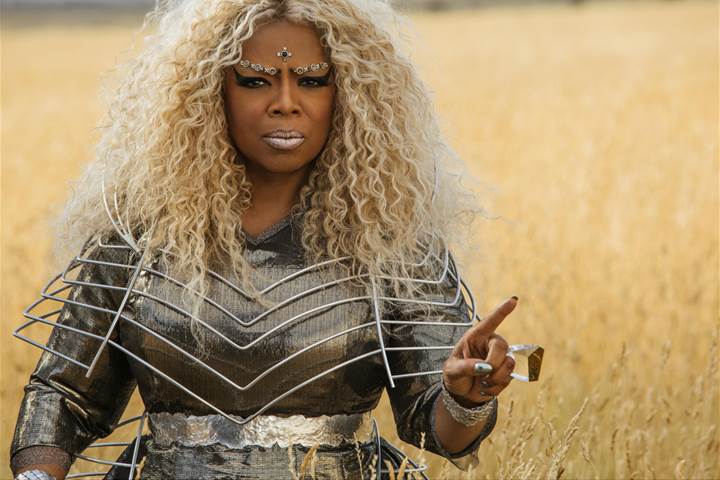 It's okay to fear the answers but you can't avoid them.
We can't take credit for our talents. It's how we use it that counts.
Oprah Winfrey recently sat done with Robin Roberts on GMA and dropped some awesome advice and gems. Watch the interview below!
COLORING PAGES
for the Kids and the Kid at Heart!
Click each title below to download some cool coloring pages and a maze
for you and your kids to enjoy.